A Library Calendar Built From Director Feedback
---

The Challenge:
In the process of hosting programs, library directors and program managers often find themselves grappling with cumbersome processes to plan, track, and report on their effectiveness. This includes managing multiple spreadsheets, maintaining paper records, and updating various calendars. It can be overwhelming and time-consuming, especially those with extensive event schedules for various age and interest groups.
The Solution:
Library Calendar Software is the perfect solution for simplifying your library event planning and management. Below are just a few of the key benefits directors experience when utilizing up to date library event calendar software: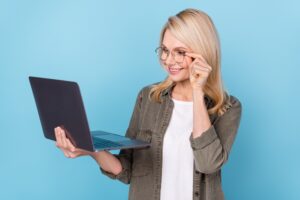 Effortless Program Management: Say goodbye to the days of manually adding events to multiple calendars and tracking attendance on spreadsheets.
Automated Reporting: Generate reports effortlessly, saving valuable time and resources on annual surveys and board reporting.
Consistent Categorization: Ensure your reporting aligns perfectly with state-defined categories and age groups.
Streamlined Registration: Simplify registration processes, notifying staff of needed supplies and space.
Patron Engagement: Keep patrons informed of upcoming events & grant access to program coordinators.
Comprehensive Attendance: Monitor program attendance seamlessly, whether it's in-person, online, or post-event.
Make planning programs easier with WhoFi's Community Calendar.
Utilizing library calendar software can help optimize program planning and reporting. If you're interested in a specific tool like our Community Calendar, which offers all of these benefits and more; we would be happy to schedule a meeting. Community Calendar makes it easy for you to schedule and promote programs then gather attendance in one central location. It eliminates the need for storing attendance on paper or spreadsheets and also allows you to record important program category information for the state. It also helps keep patrons informed and up to date about the excellent programs being run at your library. If you would like to review more of the services WhoFi offers for public libraries Click Here.
Schedule a demonstration to see how WhoFi can simplify community and event programming at your library!
Schedule a Demo