Publish Library Events To Your Website With Community Calendar
Scheduling and publishing your library's events is getting much easier! Now you can streamline your event planning processes and eliminate double entry with the WhoFi Community Calendar website integration — a new feature that allows you to publish events from your WhoFi Community Calendar dashboard directly to your library's public facing websites.
Website Integrations are now generally available for WhoFi customers using the Community Calendar tool.
Integrate the Community Calendar onto your Website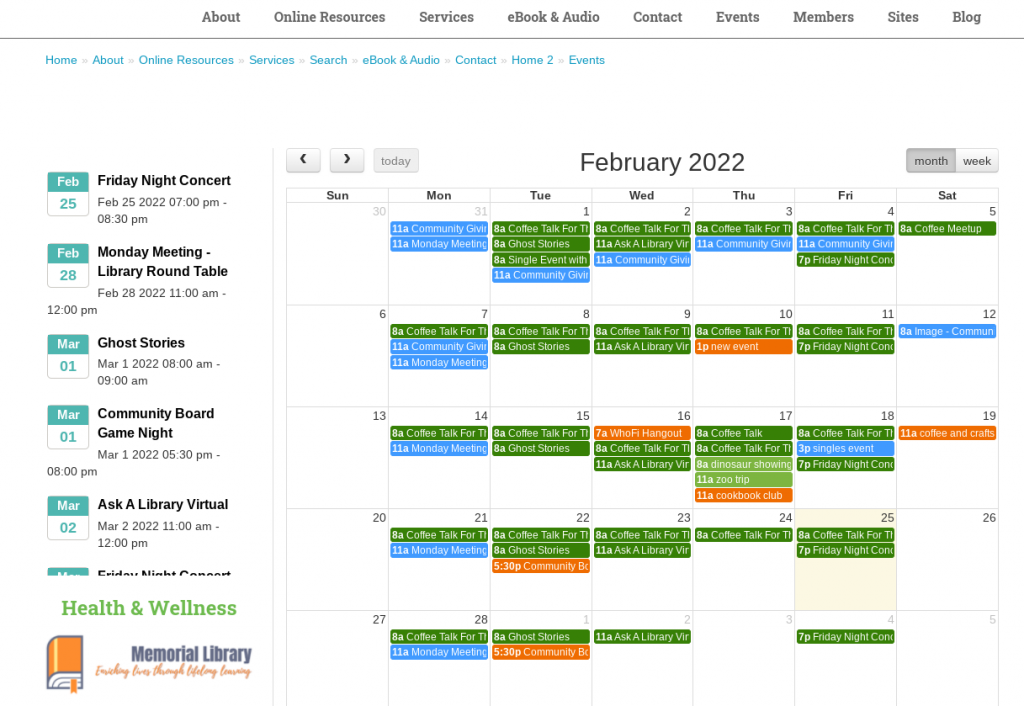 Integration Saves Time
This tool makes it easy to schedule, manage, publish and count attendance at all programs and events, both in-person and online. It eliminates the need for double entry.  You no longer need to keep track of programs on an excel sheet or in the community calendar, and then also remember to add your programs and events to the website.  The integration pushes all of your programs to your website for you!
You can integrate onto your website using a simple link or iframe for a more onsite experience for patrons.
Integration Keeps Patrons Engaged
Community Calendar website integration also helps keep your patrons aware of what programs are happening at the library.  You're already doing the work to host the programs, track which ones were done, and how many people attended.  Why not also let patrons easily know what programs are happening at the library?  Showing your programming on your website becomes a great place for patrons to know what community events are happening that they might be interested in.
Some of our library partners have already started using Community Calendar. Lola, director for Pocahontas Public Library, loves that Community Calendar has preset categories that match what's required for the PLS survey. It's so simple and easy and saves her tons of time. Not to mention she can be sure she has accurate data for the PLS report and for internal planning purposes. Read more about how Community Calendar helped Lola here.
How can Community Calendar help you? 
Makes it easy for you to schedule and publish program calendars to your library's website.

Create events once from within your user dashboard

Events publish to your website, including recurring events

Gives you the tools to provide answers about program attendance, both in-person and online.

Defines clear categories for programs to create consistent reporting.

Alleviates the need for hand-tallying and storing numbers on paper.

Auto-generates reports for easy end-of-year reporting – no more complicated spreadsheets and calculators – we do it for you!

Saves you time on PLS reports.
Community Calendar gives your library everything you need for online and in person programming. Check out these additional resources and partner stories about how Community Calendar helped them. Contact our support team if you have any questions.