What is Library Calendar Software?
What is library calendar software and how can it be used to benefit the community you serve? In short, it provides a platform to promote the many wonderful programs and events you provide to the community. Alternative to a physical calendar within the building, library calendar software is an interactive tool for community engagement. Below are some key features of library calendar software and how they can benefit patrons, staff, and the greater community. If you prefer to watch the video, please click here!
Promotion: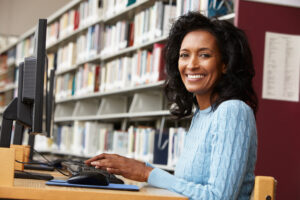 One primary feature of library calendar software is the ability to promote the exciting programs being hosted at the library. Program calendars that integrate with the library website provide a simple and accessible platform to inform patrons about upcoming events. Some calendars even provide methods to search and filter events. This makes it easy for patrons to find the programs that interest them the most.
Registration:
The next key feature of library calendar software is registration. Allowing patrons to register for upcoming events from anywhere is convenient not only for the patron but also for libraries. Advanced notice of attendance for programs allows library staff to ensure proper space, seating, and materials are available at the right time. Additionally it can reduce the
administrative burden of completing registrations on paper or over the phone.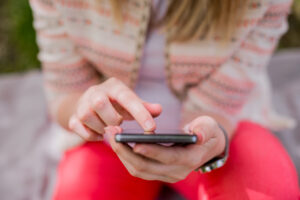 Reminders:
Once patrons are registered for upcoming programs the next feature for the library calendar software comes into play. Automatic reminders are another feature of library calendars that allows patrons who have registered for events to receive reminder notifications automatically before events take place. This service helps patrons remember to plan their visit to the library accordingly over the course of the program. This helps increase patron attendance and certainly saves time compared to sending reminders manually.
Team Access:
Tantamount to the success of any library calendar software is accessibility. The next and most critical feature of online
library calendars is the staff's ability to schedule new events and edit existing ones easily. Rather than relying on a single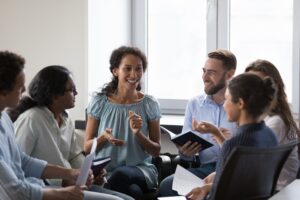 staff member to manage the library calendar, library calendar software provides real time updates on new programs added by any staff members and in which room. Organizing upcoming programs to ensure proper space capacity and staff availability ensures that programs can run smoothly.
Reporting:
The final feature provided by library calendar software is some form of reporting metric. While the contents of the reports vary by software generally these will include the number of programs hosted over a period of time. The reports should highlight types of programs being hosted by the library, the category or age group they serve, in addition to attendance.

Benefits for Patrons, Staff and the Community:
Library calendar software is a valuable tool for libraries that can benefit patrons, staff, and the greater community. Making it easier for patrons to find for events, and allowing staff to efficiently promote those events, library calendar can help build stronger relationships within the community.
How to Get Started:
So how can libraries create their own program calendar? There are a number of library calendar  packages available online which offer user-friendly platforms for libraries to create and manage. Utilizing library specific tools and resources
can help libraries streamline their program management process. With these tools, directors can easily organize and
manage all their events and programs in one place.
If you would like to streamline program planning, promotion and reporting we would like to hear from you and learn more about your goals. Visit whofi.com/demo or email us at support@whofi.com to set a meeting. If you would like to see videos regarding WhoFi's library services please visit our YouTube channel at youtube.com/@whofi.