Cohort Analysis is now generally available for all WhoFi customers.
The cohort function was added for directors of locations that wanted to see the direct impact of programs and events within their spaces. Rather than looking at your patrons as a single unit, breaking them into cohorts will help to identify patterns throughout the patrons life cycle.
For example, if you host a popular Creative Writing group that is on Mondays afternoons, you can add all the patrons that attend  into a cohort labeled Creative Writing.  Then as the weeks go on, you can see how often those individuals from the writing program come back.  This creates an effective way to measure the success of the program in bringing and keeping Patrons.
This same method can be used for certain bands, user groups, and more.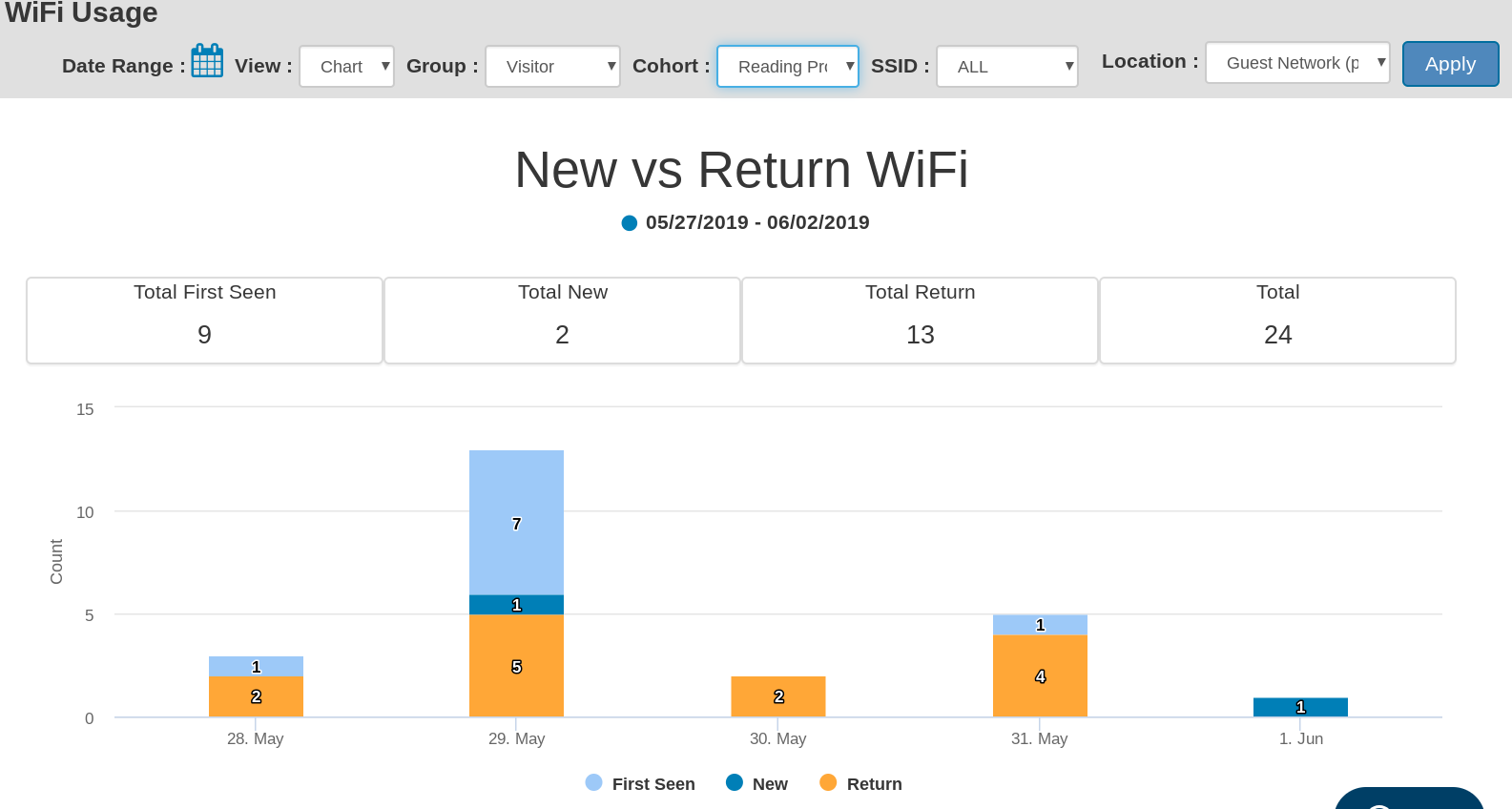 As you can see in the picture above, the cohort feature is found in the filter area. To create a cohort, you will first click on the data you'll want to group into a cohort. You will then be redirected to create your cohort name.  Finally, you run your WhoFi reports with the Cohort applied to see Cohort specific results.