Managed Library Room Reservations Made Easy
---

The Challenge:
In response to the changing dynamics of remote work, libraries have transformed into essential community hubs offering co-working spaces and meeting rooms. However, managing these dynamic spaces efficiently has been a challenge. Traditional methods for library room reservation involve handwritten notes, spreadsheets, or generic web calendars for room bookings. Handling patron requests for room reservations over the phone or with paper forms only added complexity.
The Solution:
Library Room Reservation Software simplifies the process of patron room reservations and empowers librarians to manage library spaces effectively. Integrated seamlessly with your library's website, this software offers patrons clear visibility of room availability and an easy way to submit reservation requests.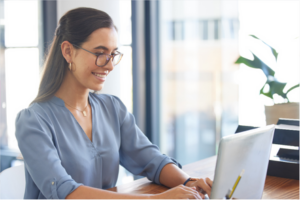 Patron-Friendly Booking: Patrons can view room availability, amenities, and make reservation requests effortlessly.
Seamless Integration: Easily integrate Library Room Reservation Software with your library's website for a cohesive user experience.
Simplified Management: Librarians can efficiently manage room requests and program schedules, all in one place.
Robust Reporting: Generate reports designed with feedback from libraries, simplifying reporting to boards and the state.
Seamless Integration: Room reservation software should integrate with your library calendar software to avoid double bookings and automatically reserve rooms for programs.
Simplify Patron Room Reservations with Meeting Rooms from WhoFi.
Library spaces reservation software can reduce the burdens of managing spaces for patrons and programs. If you're interested in a specific tool, Meeting Rooms offers all of these benefits and more we would be glad to schedule a meeting to review. Meeting Rooms empowers patrons and directors to make and manage room requests with ease. With reporting features designed with library feedback in mind, you can effectively advocate with room utilization data for the library. If you would like to review more of the services WhoFi offers for public libraries Click Here.