Simplified Library Wireless Session Counts for Directors
---

The Challenge:
Libraries today are more than just physical spaces with books; they are centers of learning, remote working, and community connections. Ensuring fast and reliable WiFi is a top priority. However, gathering accurate data on WiFi usage for board reporting, grant proposals, and improving patron experiences can be a complex and confusing task. Luckily there are services available to help libraries advocate for their library based on the number of library wireless sessions every day, month, and year.
The Solution:
WiFi Analytics Software is a cloud-based reporting tool that quantifies and qualifies WiFi information to advocate for your library community. It offers insights such as patron dwell time, library wireless session counts, and new vs. return rates, all essential for strategic planning, daily decision-making, advocacy, and program enhancements. Some of the key benefits of quality WiFi analytics include: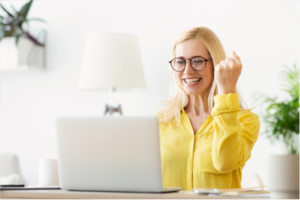 Streamlined Reporting: Get the accurate numbers you need for your board, city, and state reporting without the complexity.
Easy to Read Dashboard: WiFi Analytics simplifies otherwise confusing processes during reporting season, eliminating the need for extensive IT support.
Understanding Patron Behavior: Gain insights into your library's story, from busy times of the day to seasonal changes in patron behavior.
Effortless Annual Survey Completion: Auto-generate reports for easy end-of-year reporting. No more complicated spreadsheets and calculators.
Enhance your library's advocacy with WiFi Analytics.
Utilizing library WiFi analytics software can aid in data storytelling, providing real numbers for the already impactful library stories. If you're interested in a specific tool, WiFi Analytics from WhoFi simplifies the process of gathering and understanding WiFi usage data. It provides accurate numbers and insights without the IT jargon, making it accessible to library professionals of all levels. If you would like to review more of the services WhoFi offers for public libraries Click Here.
Schedule a meeting to see how WhoFi can simplify reporting on library wireless sessions at your library!
Schedule a Demo