Tailor-Made Program Registration
 Beyond the Basics

Collecting the right registration information prior to hosting a program can help aid in its overall success.  For the majority of the time having the number of patrons planning on attending and their basic contact information is enough. On the other hand, there are times that an event's success would benefit from knowing more ahead of time.  Whether it's a "Book Box" program or a monthly crafting event, patrons may have different preferences for the program and knowing ahead of time can help make the event more enjoyable for patrons and those hosting in addition to saving library supplies & funds for future events. 
With all the exciting things happening at programs there's plenty of information you may need from patrons ahead of events. The possibilities are endless but here just a few sample questions libraries may have for program attendees: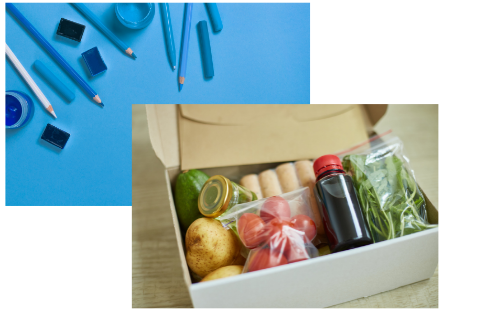 What kind of book box would you like?

Do you have any food allergies?

Will you need supplies/tools provided?

Are you bringing your own board game?

What kind of seed will you plant?

Genre Preference

Color Preference

Shirt Size Preference
Information Accessibility

Public libraries told us that taking the guesswork out patron event preferences would save time preparation and money on supplies. With this in mind we are now making available the ability to tailor your program registration forms for particular events. This new offering helps take the guesswork out of what supplies and quantities will be needed for your upcoming events.  Your patrons will be happy to provide their preferences ahead of time, and now you can collect the unique information you need directly from the WhoFi dashboard making planning for programs even easier. 
Everyone at the library who may need to access program information can do so directly from the dashboard so no one is left out of the loop. All staff members needing program information can have access to the dashboard. Getting a list of supplies needed for your upcoming programs has never been easier! 
If you would like a more in depth look into how to start using tailor-made registration forms check out our
video here
! You can also email us at
support@whofi.com
with any questions.