WhoFi YouTube Channel Launch
Libraries Can Access the WhoFi YouTube Channel at youtube.com/@whofi
Partners gain access to our videos on useful reports and functionality within the WhoFi dashboard with our new YouTube channel. Anytime new users are added at the library they can get up to speed on WhoFi quickly. When a product update is released partners will be able to see the functionality firsthand so they get started using it easily.
With the launch of the WhoFi YouTube channel we aim to provide all libraries with a clear view of our services. Considering partnering with WhoFi? This is a great place to see how the services could benefit your library.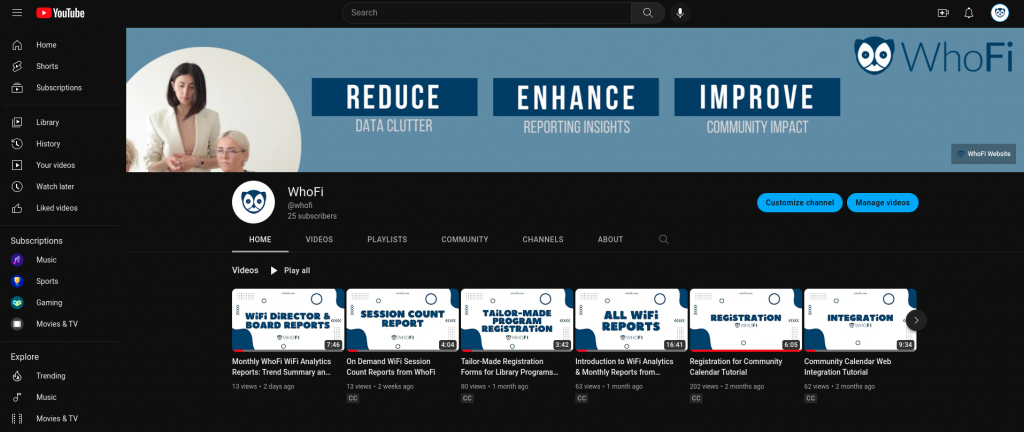 Our channel is the perfect way to see at how we help libraries simplify reporting to their board and state. Accordingly, libraries looking for specific details on our services or the metrics we provide can find the answers they need easily with videos for many of our services.
Helpful WhoFi YouTube Videos: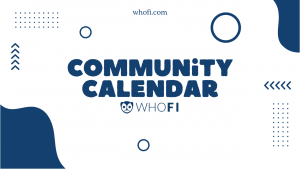 Partner library feedback led to the creation of Community Calendar. Getting useful information on programs at the library as well as their attendance is important to the state. Community Calendar provides a centralized platform where library staff can enter program information. Reporting to the state with new questions and definition changes can be done without the need to compile countless spreadsheets.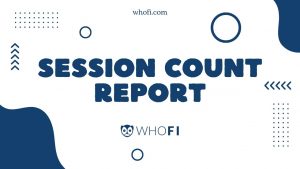 Our WiFi Session Count Report video shows valuable insights the report provides for the state and to advocate for your library. The session count report is one of the first reports designed by WhoFi specifically for libraries. Join Ashleigh as she gives you all the information you need to start using this report.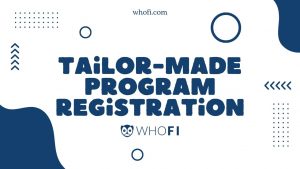 The latest product update Tailor-Made Registration provides libraries the opportunity to gather more than just contact information for programs that need it. Many libraries requested this additional functionality to give them notice of patron needs ahead of events. Now it available for use by request in every partner dashboard following recent development. Partners should first watch the video above and then visit their WhoFi dashboard to get started!
We hope that this video library will be helpful to partners learning a new tool as well as for existing partners who would like a brief refresher on specific services. The best way to get updates on new videos that could benefit your library is to subscribe to our channel. Please contact us at support@whofi.com for more information or to schedule a demonstration for your library.